JFM Polytunnels
At JF McKenna we design, manufacture and supply a wide range of domestic and commercial polytunnels, with polytunnels to suit the small gardener to the professional grower. Our polytunnels are some of the strongest and most durable garden tunnels available in Ireland and the UK. Manufactured on site at our facility in Armagh, Northern Ireland, we ship locally and internationally.
We use the highest grade materials in the construction of our polytunnels. Our kits are designed as a self-build kit, but construction is available upon request.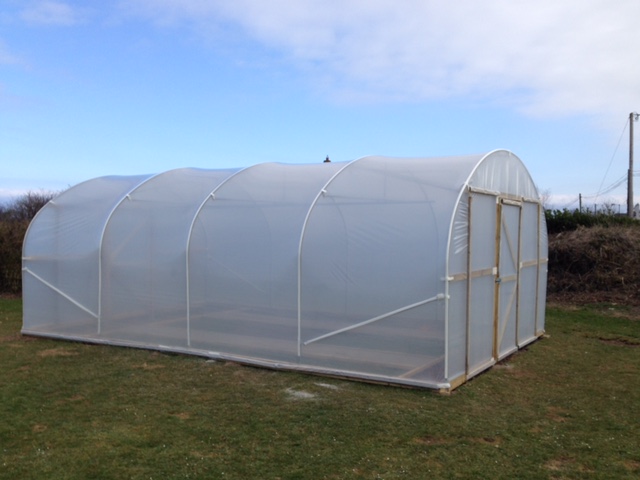 Grow your own tunnels are perfect for home growers & gardeners looking to extend their growing season.
A commercial polytunnel can extend the range of crops it is possible to grow, by lengthening the growing season and by providing protection from the elements year round.
With our in-house re-reeling machine, we can supply covers to any length needed. We supply thermal film, which is treated with UV additives and thermal charge.